MANUFACTURE
Our products are made at the pharmaceutical manufacturing facility that has received the GMP and ISO certificates
Manufacturing site
Our company's main manufacturing site is the VTF manufacturing facility. Currently, it is the leading manufacturer of food supplements in Russia.
VTF is a modern pharmaceutical facility that operates in full compliance with the industry-specific international standards:
Manufacture organisation and quality control conform to the GMP requirements, which is confirmed by the statement of conformity No.GMP-0065-000660/21.
The food safety management system conforms to the ISO 22000:2005 international standard, which is confirmed by certificate No.RU-18.0196.026 issued on 21/08/2018.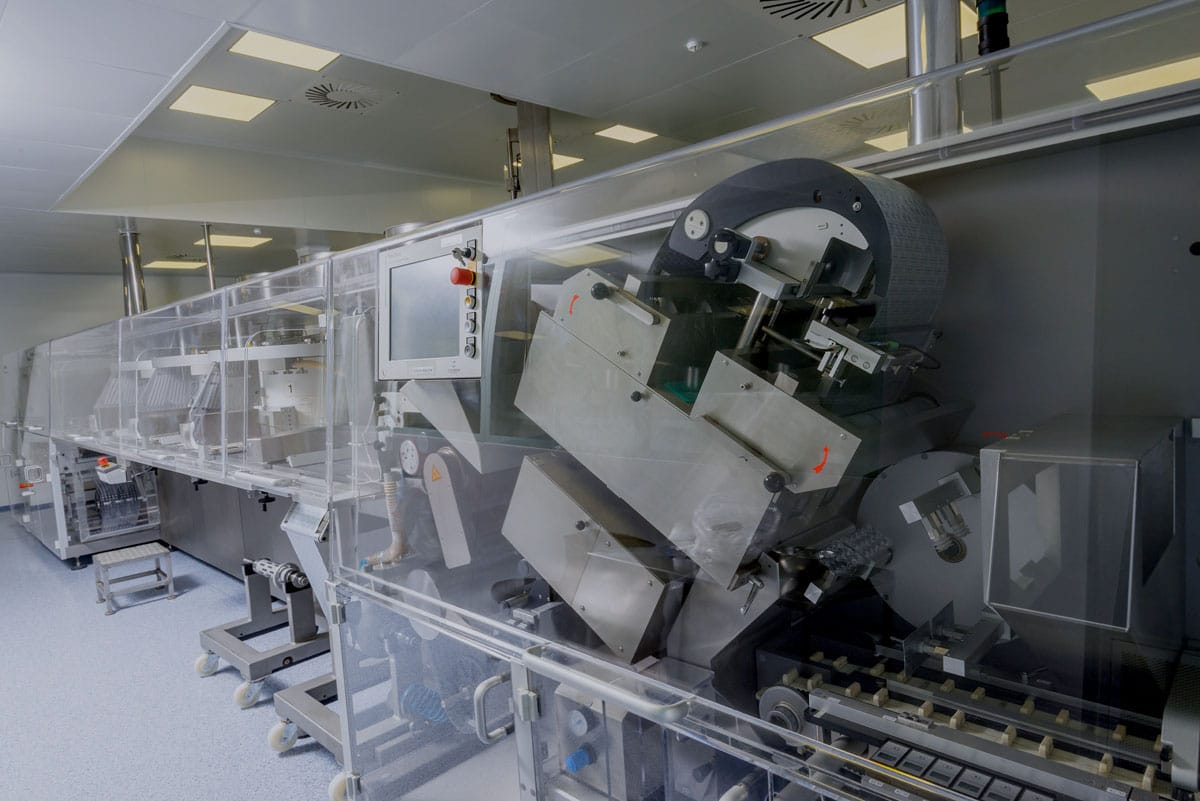 Conformance to international standards is ensured by these factors:
State-of-the-art, high-tech, world-class equipment.
Employees who are highly trained professionals.
The use of innovative patented technologies.
Rooms and areas that ensure the required manufacturing conditions as well as product storage conditions.
Product storage and transportation under proper conditions that enable the preservation of their properties.
QUALITY POLICY
Integrated approach and control over all stages of manufacture
Compliance with international standards assures the quality of products because it covers all stages of manufacture – from the acquisition of raw materials to the dispatch of end products to the storage facility.
Controlling the products at all stages of production allows us, in a timely manner, to identify and sort out any defective items, to eliminate the cause of the defects, which substantially increases the yield of proper-quality products.
Such results cannot be obtained through end-product control alone.
AUDIT
Independent Control and Internal Self-auditing
Our company conducts an annual audit of the manufacturing facility. Also, the facility is regularly subjected to a scheduled external audit and an internal audit. This helps us to ensure that all manufacturing processes are kept in compliance with the GMP requirements at all times.
Manufacturing Partners
We are constantly expanding our production capacity. Apart from the VTF plant, we are partnering with well-known European and Russian pharmaceutical companies. We work with manufacturing facilities that have unique production capabilities and can ensure the high quality of their products. Conformance of a manufacturing facility to international standards is an absolute prerequisite for our working together.
Subject to the terms of contract manufacturing, our partner manufacturing facilities produce, for instance, medical products and products in liquid dosage forms, as well as some biologically active food supplements. Which is why our products' packaging always bears the name of the manufacturing facility.
You can find the pharmaceutical manufacturing facilities we are commissioning to manufacture some products for us in the Partners section.